TVCU MULTIVERSE
There are many different versions of Superman, each a distinct timeline, and yet many of these timelines can be traced back to the TVCU using crossovers. The original Superman post was becoming a bit of a mess so I decided to give each major Superman timeline with crossover connections to the TVCU its own timeline blog post. Below are the ones you can find elsewhere by clicking on the link.
GOLDEN AGE SUPERMAN (COMICS) [1938 - 1958]
ADVENTURES OF SUPERMAN (RADIO) [1940 - 1951]
Superman (Fleischer Studios Animated Shorts) [1941 - 1943]
Silver Age Superman (Comics) [1945 - 1986]
THE ADVENTURES OF SUPERMAN (TELEVISION SERIES) [1951 - 1958]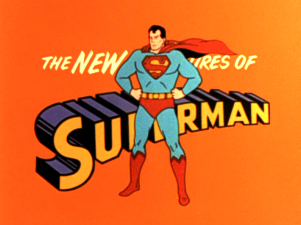 New Adventures of Superman [1966 - 1969]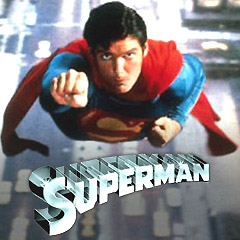 SUPERMAN (FILM SERIES) [1978 - 1987]
Post-Crisis Superman [1986 - 2011]
ADVENTURES OF SUPERBOY [1988 - 1992]
Man of Steel/Batman v Superman: Dawn of Justice/Justice League (DC Extended Universe)[2013 - Present]
Pop Culture References -- There are tons of generic pop culture references to Superman that could be implied as shared universe crossovers, but they don't necessarily fall into any of the above categories, and are more generalized Superman references. I've decided not to include those in any of the timelines, but they will still appear in other timelines for the other series involved in the crossovers, such as Family Guy or Jesse.
-------------------------------------------------------------------------------------------------------------------------
UNDER CONSTRUCTION!
THIS POST IS BEING REVISED AND SPLIT UP IN THE SAME MANNER I DID RECENTLY WITH THE SCOOBY-DOO POSTS. SO I'M KEEPING THIS POST VISIBLE BUT IT WILL BE A MESS FOR A WHILE.
------------------------------------------------------------------------------------------------------------------------
May 1998--SIMPSONS--"Lost Our Lisa"--When Homer believes he is about to be killed, he prays for SUPERMAN to save him. He survives, though there is no intervention from the man of steel.
FAMILY GUY (ANIMATED SERIES)
SEASON 2 EPISODE 2 "HOLY CRAP"
Release Date:
September 30, 1999
Other Crosses:
Cool Hand Luke; Wizard of Oz; Brady Bunch
Cutaway Crosses:
Love Boat; Superman; Sanford and Son
Non-Crosses:
Dick Van Dyke Show
The Story:
Peter's father comes to visit and makes everyone miserable with his religious self-righteousness, so Peter kidnaps the pope in hopes that His Eminence can help convince Peter's dad that Peter is a good father.
Notes:
Other Crosses: While driving the "Popemobile", Peter passes the chain gang from Cool Hand Luke, implying a version of that film exists within the Cartoon Universe, taking place in the 1990s, and is set in New England. The Scarecrow and Tin Man from the Wizard of Oz appear in Peter's living room, in a scene that mirrors the ending where Dorothy says goodbye. Only instead of the Cowardly Lion, actress Kristy McNichol is there. The Brady kids run down the stairs at the Griffin home when an orchestra plays their theme. Cutaway Crosses: When Brian mentions the scene from the Bible where Abraham almost kills Isaac, a cutaway shows Abraham Lincoln attempting to kill Isaac from the Love Boat. I don't consider this to be canonical for the Cartoon Universe. Also not canon is the scene in which Peter imagines himself in Hell. Superman is there, having killed a prostitute for making fun of his being faster than a speeding bullet. Fortunately, since this scene was imagined by Peter, it doesn't count as part of Cartoon Universe canon. Another cutaway shows Peter and his father replacing Lamont and Fred on Sanford and Son. Non-Crosses: An alternate opening to the Dick Van Dyke Show is seen.
FAMILY GUY (ANIMATED SERIES)
SEASON 4 EPISODE 3 "BLIND AMBITION"
Release Date:
May 15, 2005
Animated Series Crosses:
Keebler Elves; Snap, Crackle and Pop (Rice Krispies)
The Story:
Quagmire attempts to overcome his sex addiction while Peter goes blind from over consumption of nickels trying to break a record.
Notes:
The Keebler Elves plot against Snap, Crackle and Pop with the help of actor Judd Hirsch. After an act of heroism, Peter is rewarded in a manner similar to the ending of Star Wars episode IV, including appearances of Chewbacca, C3PO, and R2D2. In a non-canonical flashback, which is likely only part of Peter's imagination, Peter once lived at Superman's Fortress of Solitude, and was a distraction during a meeting of the Justice League.
SOUTH PARK (ANIMATED SERIES)
SEASON 14 EPISODE 11 - 13 "COON 2: HINDSIGHT/MYSTERION RISES/COON VS. COON AND FRIENDS"
Release Date:
October 27 - November 10, 2010
Other Crosses:
Lovecraft's Cthulhu Mythos; Superman
The Story:
The super-heroic Coon forms a new team of heroes called Coon and Friends, but soon the Coon finds himself facing dissention in the ranks, a rival called Captain Hindsight, and Cthulhu, who has risen in reaction to the BP oil spill. Additionally, it is revealed that Mysterion (Kenny McCormick) has the ability to return to life each time he's killed, with nobody remembering his death, because of his parents' previous involvement in a Cthulhu cult.
Notes:
Technically, the revelation explaining the long running gag regarding Kenny's death in each episode only to return in the next makes the entire series a crossover with Lovecraft's Cthulhu Mythos. This storyline is referenced in the 2013 film Thou Gild'st the Even when one of the characters declares "I can't die" as Kenny does. Of course, it's been established that toons of the Cartoon Universe generally can't die. But there have been exceptions. As has also been established, the Cartoon Universe is actually more of a "patchwork" of numerous overlapping realities. In each city, different rules seem to apply (the rules set by that show's creators, of course). So this explanation for Kenny's death is explained in a manner that fits the South Park rules. But, we might view this explanation in a broader sense and postulate that perhaps the very nature of most toons' immortality and the Cartoon Universe itself, a reality shaped by the psychic energy of denizens of the Live Action Universe, may somehow be connected to the Old Ones of Lovecraft's multiversal Cthulhu Mythos. Superman and Lex Luthor are also referenced as being real, and Cartman (as the Coon) claims that Superman isn't around anymore because he never teamed up with Luthor.