A lot of folks say Charmed doesn't belong in any crossover universe. But to that I present the above four reasons. So there. And most importantly, is the following.
So there!!!
Ahem, on to the chronology, I guess.
Thousands of Years Ago--Atlantis was destroyed due to those who dabbled in magic without proper discipline. This prompts the Elders to create Magic School, which exists in an other dimensional realm. According the the Charmed comic, there are only three of these schools in existence. However, we know there are others. And considering how the Elders brought Prue back to life in Salem, MA, which is where Melinda Warren was burned, this HAS to be the Salem school seen in the HARRY POTTER books and also referenced in other shows like WIZARDS OF WAVERLY PLACE and SCOOBY-DOO.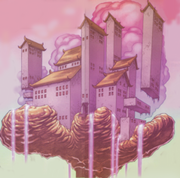 Approx. 1650--Birth of Charlotte Warren.
1594 or 1595--William Shakespeare curses Romeo and Juliet by writing their story with a pen made from the quill of a phoenix.
October 31, 1670 to 1692--"Before Melinda was burned at the stake, she vowed that each generation of Warren witches would become increasingly stronger, culminating in the arrival of three sisters [...] the most powerful witches the world has ever known- The Charmed Ones."
Phoebe Halliwell, "Something Wicca This Way Comes" (series premiere)
(Written by Constance M. Burge)
Approx. 1686--Birth of Prudence Warren, daughter of Melinda Warren.
1692--Melinda Warren is burned at the stake.
1735--THE KATRINA PROTOCAL, JEAN-MARC LOFFICIER--Yakob van Helsing (of the famous vampire hunting family) marries a granddaughter of Melinda Warren. Melinda is the Matriarch of the Halliwell family of modern day San Francisco, so yes, this does indeed bring the series Charmed into the Televison Crossover Universe.
Early 1800s--Birth of Brianna Warren.
Sometime around 1810--Coop dies and is made into a Cupid class angel. Supernatural establishes that this is a specific type of angel in the order with more than one Cupid. This one, Coop, will eventually marry Phoebe.
1853 to 1856--During the Crimean War, Brianna Warren pisses off a Lord of War named Gabriel Stattler by teleporting his sword miles away.
January 19, 1885--Birth of Cole Turner. His mother is a demon, who killed his father and raised him to be evil. He will later rename himself Belthazor, but use his birth name as a human cover.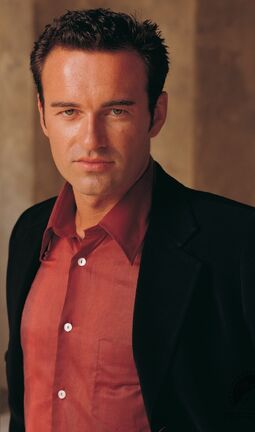 July 2, 1894 to February 17, 1924--P. Russell is of the Warren/Halliwell line but uses her powers for evil.
January 1895 to May 1971--P. Bowen is of the Warren/Halliwell line and has the power of "Ice Breath". Seriously.
September 1897 to December 1970--P. Baxter was of the Warren/Halliwell line and had the power of particle manipulation!!!
1900 or 1901--Belthazor is chosen by the Source, an upper level demon, to join his Brotherhood of the Thorn, which is the Source's elite group of demonic agents.
May 6, 1924--Birth of Leo Wyatt, future White Lighter of the Charmed Ones, Heavenly Elder, husband of Piper Halliwell, and father of Wyatt, Chris, and Melinda Halliwell.
June 1930--Birth of Jack Halliwell, who will marry Penelope Johnson (of the Warren line).
June 23, 1937 to March 5, 1998--Penny Halliwell's life. She was the grandmother of the Charmed Ones and mother of Patty. After Patty's death, Penny bound the children's powers, which was undone upon her death.
November 24, 1942--Leo dies as a medic in the war, and becomes a White Lighter, a type of guardian angel.
1950--Birth of Victor Bennet, future husband of Patty Halliwell and father of Prue, Piper, and Phoebe.
April 5, 1950 to February 28, 1978--Patty Halliwell was the mother of the Charmed Ones.
October 25, 1971--Birth of Prue Halliwell.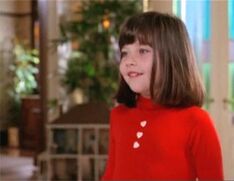 August 7, 1973--Birth of Piper Halliwell.
November 2, 1975--Birth of Phoebe Halliwell.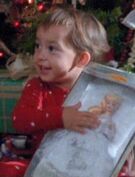 August 2, 1977--Birth of Paige Matthews, who is a Halliwell sister but is put up for adoption as her father was Patty's white lighter.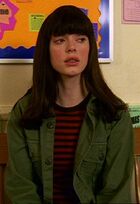 1978--Patty Halliwell is killed by a demon.
1982--Charmed establishes that real zombies were used for Thriller, manipulated by a demon. Wizards of Waverly Place also alludes to this as being fact!!!
1993--Paige's adoptive parents are killed in a car accident.
December 1994--BUFFY THE VAMPIRE SLAYER--"The Wish"--Anyaka, a wish demon, comes to Sunnydale, where she grants Cordelia Chase's wish that Buffy Summers had never come to Sunnydale. The alternate reality seen is possibly the mirror universe. These same events occur four years later in the TVCU2 and its Mirror Universe. Just FYI, the mirror universe is where Buffy never came to sunnydale and where George bailey had never been born. I think there enough others (trek, hercules, charmed, g.I. Joe, super friends to name a few) that it might deserve it's own blog.
March 5, 1998--Penny Halliwell dies of a heart attack.
October 7, 1998--CHARMED--"Something Wicca This Way Comes"--The night the Charmed Ones discover their powers.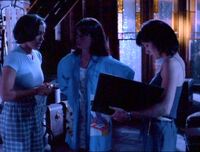 May 12, 1999--CHARMED--"Power of Two"--While walking through a cemetery, Phoebe Halliwell asks "Where's Buffy when you need her?" Of course, we could interpret this as her referencing a TV show, and of course, by this time NewsCorps had created a show based on info from Wolfram and Hart (and Andrew Wells). But the TVCU rules for these types of pop culture references is that when the two series in question are already both brought in (which they both certainly are--both these shows have links to Dracula, for instance), then we should examine if it's possible that they are talking about real people, places, things, or events, rather than a show or film. In this instance, slayers are probably in the Book of Shadows, Leo could have mentioned Buffy, as he would have had knowledge, or one of those vampires the Charmed Ones faced may have mentioned her.
May 26, 1999--Death of Andy Trudeau, a police detective who helped the Charmed Ones and former high school sweetheart of Prue.
November 1, 1999 to January 1, 2008--NOVELS--There have been many novels which are TVCU canon.
December 9, 1999--Death of Sam Wilder. Sam was Patty's White Lighter and Paige's father.
May 2000--Paige starts hanging out at P3, Piper's club, as she feels some connection to the Halliwells.
February 22, 2001--Leo and Piper marry.
May 17, 2001--Prue is killed by a demon.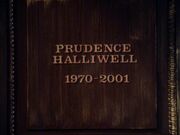 May 2001--Piper finds out she's a Halliwell and the Power of Three is restored.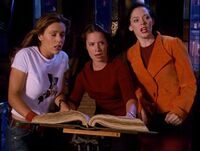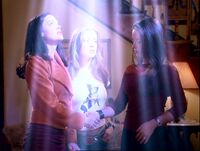 March 14, 2002--Phoebe marries Cole.
May 2, 2002--Phoebe becomes a widow as she and her sisters vanquish Cole.
February 16, 2003--Birth of Wyatt Halliwell, first son of Piper and Leo. Wyatt Halliwell is the reincarnation of King Arthur.
September 26, 2004--CHARMED--"Cheaper by the Coven"--OK, here me out. I know I will get some eyebrows here for sure. I know. Especially after my naysaying about Harmony on Supernatural. But that was after careful examination of the characterization and storyline. Which is what I did here as well. This works. Well, with one minor flaw. Cordelia Chase. (Let me finish). Cordelia Chase, the bitch from Sunnydale High, went off to Hollywood after graduation but instead of stardom found herself becoming Angel's secretary, and then was chosen by the Powers that Be (the same folks Leo works for incidentally) to be the girl who gets psychic visions to pass on the Angel. Eventually, she dies and goes "above", to Heaven, apparently. However, consider this. Her body vanished and her soul went to Heaven. No body. A demon (over in Supernatural) can be a human possessed. Those demons retain their own memories and abilities, but also pick up the memories and abilities of the possessee. So, let's say that when the Source (a high level demon) needed a new Seer, he chose this girl Kira, but she needed a body, and grabbed Cordy's as her soul went above. (Note her final appearance on Angel was in February 2004.) So now Kira has Cordy's visions and her memories, as well as her body. Not to out of the realm if you consider the Source also is a possessor. He changes bodies when one is destroyed, and when he takes a new body, he has the memories and personalities of the demon and the human. Oh, and to finish this off, in her first appearance on Charmed, she says to Leo that his actions are un-Scooby-like. Of course, Buffy and her gang referred to themselves as the Scoobies, so Kira/Cordy was making a statement on how Leo and the sisters do things differently than the gang in Sunnydale would. Hah. So there!!!!
May 22, 2005--MERMAID--This unaired pilot was for a show about a mermaid trying to live as a human, and hiding from a mermaid hunter. It was meant to be in the same universe as Charmed, and eventually would have crossed over. The problem? No Phoebe.
August 2005--VOODOO TWILIGHT--So many crossovers, and here they are: DRACULA, WHITE ZOMBIE, BLACK COATS, THE TREASURE OF THE VESTE NERE, TALES OF THE SHADOWMEN VOLUME 1: THE MODERN BABYLON "The Last Vendetta", BROTHER VOODOO, CHILD'S PLAY, TALES OF THE ZOMBIE, REVOLT OF THE ZOMBIES, LIVE AND LET DIE, ANGEL HEART, STRANGE CONFLICT: A BLACK MAGIC STORY, THROUGH THE GATES OF THE SILVER KEY, I WALKED WITH A ZOMBIE, ZOMBIES ON BROADWAY, JOHN THUNSTONE, KOLCHAK: THE NIGHT STALKER, PIRATES OF THE CARIBBEAN, CAPTAIN BLOOD, BUFFY THE VAMPIRE SLAYER, LORNA DOONE, GULLIVER'S TRAVELS, JERUSALEM'S LOT, THE LEATHERSTOCKING TALES, CHARMED, TREASURE ISLAND, THE CASE OF CHARLES DEXTER WARD, THE LEGEND OF SLEEPY HOLLOW, JOHN CARTER, THE SHADOW OVER INNSMOUTH, MOBY DICK, THE NARRATIVE OF ARTHUR GORDON PYM OF NANTUCKET, THE LIVES OF THE MAYFAIR WITCHES, DOC SAVAGE, THE PHANTOM, 20000 LEAGUES UNDER THE SEA, WILD WILD WEST, GONE WITH THE WIND, THE WIZARD OF OZ, THE LONE RANGER, THE REIGATE PUZZLE, THE LOST WORLD, THE RED TRIANGLE, THE SHADOW, AT THE MOUNTAINS OF MADNESS, THE BODY SNATCHERS, THE WORKS OF STEPHEN KING, FEN-CHU THE ENIGMATIC, CARNACKI, L'ATLANTIDE, and THE EXORCIST.
September 30 to October 1, 2006--HOW I MET YOUR MOTHER--"Brunch"--The first time we meet Ted's parents. Your uncle Toby believes that Virginia Mosby may be the identical cousin of Angela Petrelli of HEROES, which he discuses here. Your uncle Toby concludes by saying "But then you should drag in all the other characters she has played in the past as well, from 'Picket Fences', 'Providence', ,Charmed' and 'Grace Under Fire' to one-shots like 'Saved', 'Crossing Jordan', 'CSI' and 'NCIS'. And on and on......"
November 2007 to Spring 2008?--CHARMED: SEASON 9--After their happily ever after, things go to Hell again.
January 31, 2008--SUPERNATURAL--"Malleus Maleficarum"--OK, how am I not supposed to ignore a witches' coven, or book club, on Supernatural in possession of THE BOOK OF SHADOWS!!!!!! Of course, it could be a reference to Charmed, or Blair Witch. Considering that a) evil couldn't touch the Charmed One's book, and b) Blair Witch is already mentioned in the episodes, I'd say this is a crossover with Blair Witch. And yeah, I know it's the name of a traditional book in the Wiccan tradition in the real world too, but that's not as fun. The 2011 CW series Secret Circle has multiple Books of Shadow, and this is from the same network/era. And in the show, First Wave, the Wiccan Book of Shadow helps uncover alien infiltrators.
2008--Turns out Prue struck a deal with the Elders. She got herself a new body and identity, but retained her memories. She is now Patience. Note that the most recent storyarc had everyone on Earth gaining magic powers while those who had power lose it. For now, since this storyline hasn't played out yet, I'm going to assume that everyone forgets this incident. Otherwise, I'll have to place it in yet another divergent timeline, which I really don't want to do.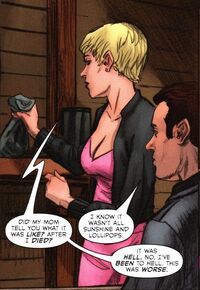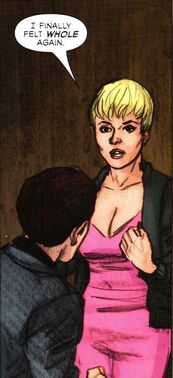 2010--SCOOBY-DOO! ABRACADABRA-DOO!--Velma's little sister is studying at a magic school that is dealing with a griffin. The school is called the Whirlen Merlin Magic Academy. The story states that Velma's sister (who must be much younger) is studying to be a stage magician, but have you ever heard of a posh academy for stage magicians? I believe this is a real magic school. In fact, I believe this is the magic school often seen on CHARMED and that is located in Salem. They annually face Hogwarts and other schools in Quidditch matches. Likely the WIZARDS OF WAVERLY PLACE should be going here, but their parents choose to home school them on magic so they can attend public school.
An alternate future--Wyatt Halliwell uses his powers as White Ligher and witch, and wields Excalibur, to rule both Earth and the Underworld, until his brother Chris goes back in time to make the future a nicer place.
ALTERNATE REALITIES:
MIRROR UNIVERSE: This is the reality where the Federation didn't happen, but instead an empire was formed. In the 24th century, many non-human races formed an alliance. But wait, there's more. George Bailey was never born in this universe. Buffy Summers went to Cleveland after Los Angeles rather than straight to Sunnydale. Instead of a Justice League, there is a Crime Syndicate. Lex Luthor is a hero. Cobra temporarily conquered America. Basically any alternate version of TVCU events where the world went wrong instead of right occurs here. This universe factored heavily also in the last few seasons of Charmed, and it's appeared many times, such in any "world where I wasn't born or made the wrong choice" type realities. Even that Friends episode where Chandler was Joey's personal assistant, Ross never got divorced, Phoebe was a businesswoman, Rachel married the dentist, and Monica was still fat.
Finally, I wanted to once again express this: As for the different types of magic, I prefer to use the theory that there are many things in the world we aren't supposed to understand. If we
understood magic, then it would be called science.