Next Saturday, April 16, the TVCU Crew
will be recording episodes 19 and 20 of the Television Crossover Universe podcast from Castle Wolfenstein on the Grand Guignol Network.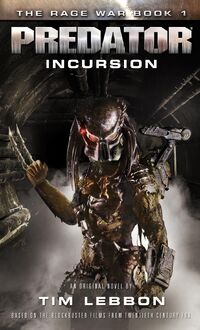 In Episode 19, Robert, Ivan, Chris and
James
will be talking with author Tim Lebbon
.
Tim Lebbon
is the
New York Times
bestselling author of the movie novelizations of
30 Days of Night
and
The Cabin in the Woods
. He has also written many critically acclaimed horror and dark fantasy novels. Tim has won three British Fantasy Awards, a Bram Stoker Award, a Shocker, a Tombstone and been a finalist for the International Horror Guild and World Fantasy Awards.
Lebbon has been published for over fifteen years and has written over thirty horror, dark fantasy and tie-in novels, including Coldbrook, The Cabin in the Woods, the Noreela series of fantasy books (Dusk, Dawn, Fallen and The Island), the NY Times Bestselling novelisation of the movie 30 Days of Night, Alien: Out of the Shadows, Star Wars: Dawn of the Jedi - Into the Void, and several books with Christopher Golden, including The Map of Moments and The Secret Journeys of Jack London. He has also written hundreds of novellas and novels. Lebbon has won several prestigious awards, and some of his work has been optioned for the big screen.
In Episode 20, Robert, Ivan, Chris and
James
are joined by guest co-host M.H. Norris will be talking with authors
Phil Hornshaw and Nick Hurwitch, authors of SO YOU CREATED A WORMHOLE and THE SPACE HEROES GUIDE TO GLORY, hosts of PARADOX: THE TIME TRAVEL PODCAST, and generally experts on time travel in fiction.
New episodes of the show are released every Tuesday. You can check out the latest episode at the link provided in the upper right hand corner of this page.
And please join us on
Facebook
to discuss the episodes. Feel free to join us before the show to post any questions you have for our guests, and then feel free to join us after the shows to provide feedback.