Upcoming this weekend, I will be continuing the series of real persons and events in the TVCU with Pablo
Picasso
, the Titanic, and Sir Arthur Conan Doyle.
This is part III of the Sherlock Holmes TVCU Trilogy. Click here for Part I:
Late December 1884-Late March 1885 - The events of
The List of Seven
, as recounted by Mark Frost, in which an occult cabal known as the Seven is broken up by Jack Sparks and his friend Dr. Arthur Conan Doyle (Watson's literary agent).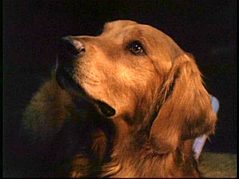 Before 1886--FOREVER KNIGHT--"Blind Faith"--Nick's vampire dog is implied to inspire THE HOUND OF THE BASKERVILLES, though that story is also based on a true case of Sherlock Holmes. This story has to take place before Hound of the Baskervilles (1902), but is also implied to be set before Arthur Conan Doyle's first published story.
1888--VOYAGERS--"Jack's Back"--Phineas is framed by evil Voyager Drake for the murders of Jack the Ripper. Jeffrey seeks the aid of Arthur Conan Doyle and Nellie Bly.
1888--SHANGHAI KNIGHTS--Chon Wang (AKA the Shanghai Kid, said to be an ancestor of Jackie Chan in the JACKIE CHAN ADVENTURES) and Roy O'Bannon (the pen name of Wyatt Earp) travel to London to seek revenge on those who killed Chon Wang's father. There they find Chon's sister. They are assisted by police officer Arthur Conan Doyle, and a young homeless boy named Charlie Chaplin. The Shaghai Kid's sister, Chon Lin, kicks Jack the Ripper's ass when he attacks her.
September 1894 - Arthur Conan Doyle and his sometime partner, Jack Sparks, share an adventure in America in
The Six Messiahs
, as told by Mark Frost.
1908--IN THE COMPANY OF SHERLOCK HOLMES--"By Any Other Name"--Arthur Conan Doyle reveals to his second wife, Jean Leckie, that he did not write most of his books, which had ghost - writers. This conforms with TVCU canon.
1909--THE ROOK # 1 - 4--"The Rook: Master of the World"--The Rook, Sir Arthur Conan Doyle, Jules Verne, O. Henry, the Cisco Kid, Pancho, and Sherlock Holmes team up against Robur the Conqueror. Note that Jules Verne died in 1905 in the real world, but in the TVCU, that death must have been averted or delayed a few years. This story provides evidence that Sir Arthur Conan Doyle also existed in the same universe as Sherlock Holmes. In the TVCU, Watson was Holmes' biographer, and Arthur Conan Doyle was Watson's editor.
1909--TARZAN: THE MODERN PROMETHEUS--
One of the more significant crossovers involved, ostensibly, the original Monster meeting Tesla, Arthur Conan Doyle, and Tarzan in New York City, 1909.
1911--PROFESSOR CHALLENGER: NEW WORLDS, LOST PLACES--"King of the Moon"--This anthology of new stories featuring Challenger includes a story that states that Challenger reached out to Arthur Conan Doyle to write his tales, but since Malone was the storyteller, we must assume that in the end, it must have been settled that Arthur Conan Doyle chose instead the role as editor to Malone, just as he was to Watson. This story is also a crossover with THE FIRST MEN IN THE MOON and takes place ten years after that story.
April 10 to 14, 1912--YOUNG INDIANA JONES AND THE TITANIC ADVENTURE--Young Indy and Sir Arthur Conan Doyle are aboard the Titanic. Both survive. Arthur Conan Doyle has also appeared on TARZAN (DARK HORSE COMICS), VOYAGERS, SHANGHAI KNIGHTS, and THE STRANGE CASE OF SHERLOCK HOLMES AND SIR ARTHUR CONAN DOYLE. The Titanic has also appeared on VOYAGERS, FUTURAMA, GHOST HUNTERS, TIME BANDITS, GHOSTBUSTERS II, AMAZON WOMEN ON THE MOON, and THE TERROR OF FU MANCHU.
My life is gliding downwards; it speeds swifter to the day
When it shoots the last dark Canyon to the Plains of Far-away,
But while its stream is running through the years that are to be,
The mighty voice of Canada will ever call to me.-from "The Athabasca Trail"
by Arthur Conan Doyle, 1914
March to April 1917--THE DEMON DEVICE--Sir Arthur Conan Doyle meets "the Hairless Mexican", from Ashenden, or the British Agent. Arthur Conan Doyle was working as a spy for the government. He would later relate this tale to author Robert Saffron.
August 1921--ESCAPADE--Harry Houdini solves a mystery. His friend, Arthur Conan Doyle, briefly appears in the story. Note that Houdini has also met Sherlock Holmes several times in the TVCU.
July 7, 1930--Death of Sir Arthur Conan Doyle.
Summer 2265--STAR TREK--"Wolf in the Fold"--The Enterprise crew encounter Redjac, who is an energy being who has inhabited many people over the centuries using them to kill people as a serial killer. He was Jack the Ripper. Of course, SHERLOCK HOLMES and ELLERY QUEEN both thought they solved the Jack the Ripper mysteries. Gary Seven also encountered Redjac in 1974 in Moscow. Vandal Savage aka Kane has also claimed to have been Jack the Ripper. One could have been a copycat of the other. The Shanghai Kid's sister encountered one of the Ripper's and kicked his ass. The Shanghai Kid and Wyatt Earp were in London working with Arthur Conan Doyle and Charlie Chaplin. The Shanghai Kid is an ancestor of Jackie Chan.
Earth-Prime (Sometimes referenced as TVCU-33)--This isn't the real world, but it's the fictional representation of the real world. As I've mentioned in other posts, there are cases where doppelgangers in different realities have a psychic connection, but aren't always aware of it. This accounts for how the stories edited by Arthur Conan Doyle in the TVCU were also written by Arthur Conan Doyle in the "real world".
"TVCU 3" or something similar--
Brett Graham Fawcett
reports:
It seems to me that "Murder Rooms", "Houdini and Doyle" and "Arthur and George", all of which depict
Arthur Conan Doyle
solving mysteries and which clearly depict Holmes as a fictional character (yet are also too heavily fictionalized to be a part of "our" world), can all share a continuity. Obviously it's not the main TVCU in which Sherlock Holmes figures prominently but surely it is a "TVCU 3" or something similar.